Breast augmentation is a cosmetic surgical procedure that is not covered by insurance. Pricing for breast augmentation surgery includes the surgeon's fee, the cost for anesthesia, the facility fee, the price of the breast implants, and possibly some other miscellaneous costs.
The Surgeon's Fee
Each plastic surgeon has his or her own approach to breast enhancement surgery. Surgeons are allowed to set their own fees. Surgeon's fees for breast augmentation may vary by geographic region, surgeon experience, and/or competition, but commonly range between $ 2500 and $5000.
Each year The American Society for Aesthetic Plastic Surgery (ASAPS) compiles the national statistics for cosmetic surgical procedures. In 2013 the national average surgeon's fee for breast augmentation with saline implants was $3268, and the national average surgeon's fee for breast augmentation with silicone gel breast implants was $3618.
Many surgeons charge the same fee regardless if the augmentation surgery is performed with round saline or round silicone gel breast implants. The anatomically shaped cohesive silicone gel breast implants (such as the Natrelle 410 and Mentor CPG) require a different approach and surgical dissection, so some surgeons may choose to charge a more expensive fee for this surgery.
It is imperative that you select a plastic surgeon that is certified by The American Board of Plastic Surgery, Inc. The fees charged by non-plastic surgeons may be cheaper, but a board certified plastic surgeon has the training and experience necessary to ensure the best possible outcome.
The Anesthesia Fee
Breast augmentation surgery may be performed under conscious intravenous sedation or a general anesthetic. Subglandular dissections are easier and less painful and intravenous sedation may be sufficient. Submuscular dissections are more involved and often easier if the patient receives a skeletal muscle relaxant; therefore, a general anesthetic is required. Since a general anesthetic must be administered by an anesthesiologist (or certified nurse anesthetist) it is more expensive than sedation. Anesthesia fees are typically between $600 and $1000 for a standard breast augmentation.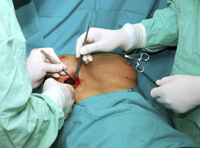 The Facility or Operating Room Fee
Breast augmentation may be performed in an office-based operating room, an ambulatory surgery center, or a hospital setting; and the cost to use the operating room may vary significantly between these facilities. The facility fee, usually based upon the complexity of the surgical procedure and the time needed to complete it, can range from $800 – $1200 for breast augmentation.
An office-based or ambulatory surgery center is ideal for those procedures that do not require an overnight stay; and they offer patients a less costly alternative to the hospital operating room. The ambulatory facility you choose should be accredited. The American Association for Accreditation of Ambulatory Surgery Facilities, Inc. (AAAASF) directs a program that verifies that an accredited facility meets nationally recognized standards. The AAAASF seeks to achieve the highest standard of excellence for its approved facilities by regularly improving its requirements for quality of care and patient safety.
The Cost of Breast Implants
The cost of breast implants varies based upon the type of implant used. Saline-filled breast implants are the least expensive of the three; the cost of round silicone gel-filled implants fall in the middle, and anatomically shaped highly cohesive silicone gel-filled breast implants are the most expensive. Breast implant prices vary slightly by manufacturer, for similar styles, but tend to be reasonably similar.
Breast implant prices do not vary by volume or profile. Surgeons can decide how they wish to charge their patients for the implants. Some surgeons may elect to make a small profit on the implants, while others may elect to provide implants to their patients at cost. As a rough estimate, the cost of breast implants ranges from about $1000 for saline implants, to $2000 for round silicone gel implants, to $3000 for anatomically shaped silicone gel implants.
Additional Costs
In addition to the fees discussed above, there may be other costs associated with breast augmentation surgery. Most surgeons charge consultation fees that range between $75 and $150. Additional charges may include any necessary pre-operative labs or tests that would be ordered at the discretion of the physician, a post-surgical compression bra, prescriptions for medications, products required for post-op scar care, and any other miscellaneous costs.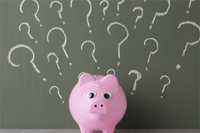 The Total Cost for Breast Augmentation Surgery
Taking all the above information into account, the average price for breast augmentation surgery may range between $5,000 and $10,000+. The price for breast augmentation tends to be higher in urban areas, where the overhead is higher, reputation plays a greater role, and there is a greater demand for surgery.
Breast Augmentation Prices in Wisconsin
A 2014 survey of regional metropolitan areas in Wisconsin shows fairly similar prices.
Breast Augmentation Prices in Milwaukee –
Twelve plastic surgery practices in Milwaukee, Wauwatosa, Brookfield, Mequon, and Waukesha, which included 18 surgeons, were surveyed in the greater Milwaukee area. The price for breast augmentation with saline implants ranges between $5500 and $8300; with the average price being $6400. The price range for breast augmentation with silicone gel implants is $6500 to $9300; and the average price is $7330.
Breast Augmentation Prices in Madison –
In south central Wisconsin, 5 practices were surveyed; this included 4 practices in Madison with eight surgeons, and two surgeons in Janesville.  The price for saline breast augmentation ranges between $4950 and $6558; and the average price is $5716. The price range for silicone gel breast augmentation is between $6620 and $7270; with an average price of $6990.
Breast Augmentation Prices in the Fox Valley –
The Fox Valley region included 13 surgeons, in eight practices, in Oshkosh, Neenah, Appleton, and Green Bay. The price range for breast augmentation with saline implants is $5700 to $8300; and the average price is $6604. The price for breast augmentation with silicone gel implants ranges from $6500 to $8800; with an average price of $7380.
Other Pointers
Your surgeon should be willing to discuss prices and there should be no hidden fees. We have found that calling around for prices does not always yield helpful information; each individual's procedure will be different, some surgery practices seem hesitant to provide realistic estimates, and other practices want to provide a low-ball price in an attempt to get women to schedule a consultation. In my practice, we try to provide our prospective patients with realistic estimates when they inquire about the price of breast augmentation.
In all situations you will only receive the true cost of your surgery following your consultation; this will take into account all the specifics related to you – the type of implants you desire, the pocket location, the type of anesthesia, and any additional procedures, such as a breast lift, that may also be required.
It is important to understand that your choice of surgeon will probably have the most significant influence on the total cost of your surgery. When comparing breast augmentation surgery prices between practices it is important that you compare like-to-like. Be sure you have a clear understanding of what the surgeon recommends. Different surgeons may provide price quotations that vary considerably; but if one is for a subglandular augmentation, and another includes a subpectoral augmentation with a breast lift, then the differences become obvious.
Financing
For those patients who are not able to pay for their breast augmentation surgery all at once, financing options are available. Financing allows patients the opportunity to reduce the initial cost of surgery by offering them a payment plan that fits their budget. There are numerous companies that offer financing for medical and surgical procedures. We have had good experience with CareCredit. Some financing programs offer zero interest for a specified time period; during that time (ex: 6 months or 12 months) the financed amount can be paid back without interest or other obligation. Other financing programs offer extended payment periods, where the loan can be paid back over 36, 48, or 60 months at a specified interest rate. Like any other financing, lower interest rates are usually offered for shorter-term loans, and longer-term loans carry higher interest rates. Many patients use financing to make surgery more affordable. Speak with your surgeon to learn about the financing options he or she offers.
Click here to see if you qualify for CareCredit.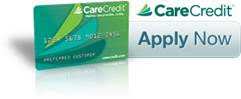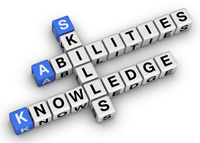 Don't Just Price Shop
There are many factors that go into making a decision to have breast enhancement surgery. The price of the procedure is certainly very important for most women. Although the cost of augmentation surgery may be one of the more important factors in a woman's final decision, it should not be the primary determining factor. It is essential to remember that board certification, surgical experience, reputation, ability to handle unexpected outcomes, rapport, trust, and level of comfort are also very relevant and meaningful criteria to consider.
Best wishes in your journey toward breast enhancement.