Beyond the Basics
This section steps beyond the basics of the breast augmentation surgical procedure. It includes important information about the history of silicone gel breast implants, the safety of silicone gel implants, information about individual patient analysis, details about when to consider a breast lift, and a list of the risks and complications associated with breast enhancement surgery.

NEXT TOPIC: History of Silicone Gel Breast Implants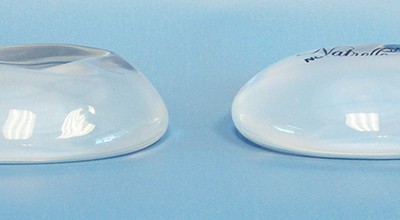 Each round silicone gel-filled breast implant is comprised of a silicone elastomer shell which contains the silicone gel filling. Silicone gel breast implants are filled by the manufacturer with a moderately cohesive (responsive) silicone gel. If you look carefully at...
Contact us for more information, with your questions, or to schedule a consultation.