Milwaukee Breast Augmentation

My Approach To Patient Care


Plastic surgery should enhance a patient's self confidence and improve their quality of life. For women, breast augmentation can do just that. I strive to make each woman's experience pleasant and rewarding, utilizing an individualized approach which involves a realistic pre-operative evaluation, a thorough discussion of anticipated results, and compassionate post-operative care.
Initial office consultations are very important. Each is designed to allow time to establish a comfortable relationship. My objective is to work with you, to address your individual needs, and achieve the image and result you desire. It is important to allow each patient to share their personal views of their self-image. This can then be used as a guide for their self-improvement. A shared understanding of goals is important to optimize results. We will discuss your concerns in detail and review your medical history. A comprehensive physical examination will be performed, and medical photographs will be taken to help formulate a surgical plan. Your consultation will include a detailed discussion of the different implant types and styles, and what options are best for you. I will present you with the most appropriate treatment alternatives, that will allow you to achieve a realistic and natural enhancement of your appearance, with a focus on long-term results . The benefits and potential risks of any treatment option will be considered in detail. Following your consultation, you should be well-informed and comfortable with your decision to undergo breast augmentation surgery.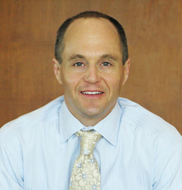 "I strive to make 'quality' the core of my practice philosophy and mission. I am a board-certified plastic surgeon with the skills to individualize the treatment to your aesthetic needs. I will make every effort to ensure that your visit to Plastic Surgery Associates is an individualized, informative, and pleasant experience. It is always our privilege to care for you."
Dr. Dembny has been recognized for his excellence in patient care, as voted by his patients. View Dr. Dembny's recognitions.
If you would like to learn more about the doctor, and the services he offers, please visit Dr. Dembny's website.

NEXT TOPIC: Dr. Dembny's Education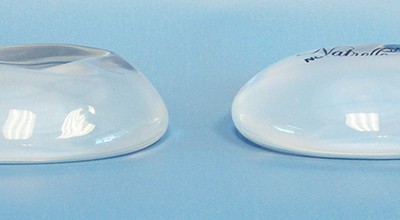 Each round silicone gel-filled breast implant is comprised of a silicone elastomer shell which contains the silicone gel filling. Silicone gel breast implants are filled by the manufacturer with a moderately cohesive (responsive) silicone gel. If you look carefully at...
Contact us for more information, with your questions, or to schedule a consultation.