Education

Dr. Dembny received his BS in Biochemistry from the University of Wisconsin in 1988. He then stayed in Madison to attend the University of Wisconsin Medical School, earning his MD in 1992.
Dr. Dembny completed his General Surgery residency at the Medical College of Wisconsin in 1998. He then traveled to The Ohio State University for his Plastic Surgery fellowship, which he finished in 2000.
After passing his oral and written board exams, Dr. Dembny became a Diplomate of The American Board of Plastic Surgery Inc. in 2001, and completed his re-certification in 2011.

Memberships

Dr. Dembny is a member of The American Society for Aesthetic Plastic Surgery (ASAPS). Membership in The American Society for Aesthetic Plastic Surgery remains an exclusive privilege for those board certified plastic surgeons who concentrate their practices in performing cosmetic plastic surgery of the face and the entire body. Only one-quarter of all American Board of Plastic Surgery, Inc. certified surgeons have been accepted into the ASAPS membership. The American Society for Aesthetic Plastic Surgery is the authoritative source for all cosmetic surgery. If you are considering a cosmetic procedure of any kind make sure the surgeon you choose is a member of the ASAPS.
Dr. Dembny also belongs to the American Society of Plastic Surgeons (ASPS). The American Society of Plastic Surgeons is the largest organization of board-certified plastic surgeons in the world and the foremost authority on cosmetic and reconstructive plastic surgery. The ASPS is the definitive voice of the plastic surgery specialty worldwide, and is viewed as the pinnacle of information for new techniques, advances, and plastic surgery trends. Members must be certified by The American Board of Plastic Surgery, Inc. or The Royal College of Physicians and Surgeons of Canada. Membership in the ASPS requires a plastic surgeon to regularly attend continuing medical education courses and to adhere to a strict code of ethics.
Dr. Dembny is also an active member of the Wisconsin Society of Plastic Surgeons and the Wisconsin State Medical Society.

Recognitions

Dr. Dembny has been recognized for his excellent patient care with the Patient's Choice Award in 2010, 2011, 2012, 2013, and 2014. This award is based upon patient reviews. Only doctors who have received top scores from their patients, and have passed other quality measures, are selected to receive this award.

View Patient Reviews for Dr. Dembny >>
Dr. Dembny has also received the Most Compassionate Doctor Award in 2011, and 2012. The Most Compassionate Doctor recognition was awarded to only 3% of the nation's 870,000 active physicians in 2012, based upon patient reviews of their experience with their healthcare providers.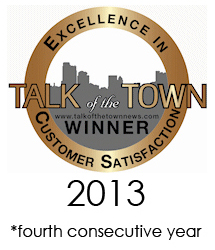 Dr. Dembny has been recognized with the Talk of the Town Award in 2010, 2011, 2012, and 2013. This important award validates his commitment to providing the ultimate patient experience. Businesses are rated based upon online customer reviews, blogs, social networks, business rating services, and other honors and accolades. Over 11 million businesses were reviewed over the past year and less than 5% qualified for this customer satisfaction award. It is an honor to belong to such an elite group.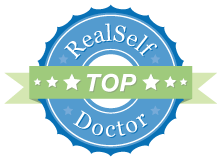 Dr. Dembny has also received distinguished member status with RealSelf and is a TOP doc. This recognition is awarded to less than 10% of the doctors on RealSelf. TOP status is earned by achieving high patient satisfaction in the RealSelf reviews, by investing significant time in the RealSelf Q&A activities, and by receiving favorable feedback on expert answers.
"I am honored to have been selected for these awards, and grateful to my patients who took the time to recognize my efforts to provide quality care." — Dr. Dembny
NEXT TOPIC: Breast Augmentation Testimonials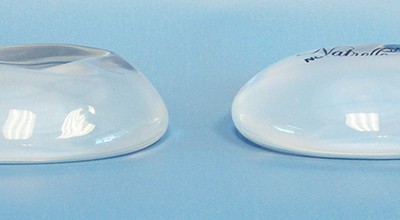 Each round silicone gel-filled breast implant is comprised of a silicone elastomer shell which contains the silicone gel filling. Silicone gel breast implants are filled by the manufacturer with a moderately cohesive (responsive) silicone gel. If you look carefully at...
Contact us for more information, with your questions, or to schedule a consultation.