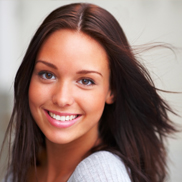 We've got answers… visit our 101, FORUM and FACEBOOK pages for more.

We've established Breast Aug 101 to provide the basic information you need to know if you are considering breast augmentation surgery. The FORUM sections within this site allows visitors to ask the questions they most wish answered. What's more, our Beautiful360 social media page on Facebook allows further interaction with Dr. Ken on a wide range of health and beauty topics.
We encourage patients to participate in decisions regarding their breast augmentation and care. To do so, women must have access to quality information regarding breast implants and the surgical procedure. Below is a list of common questions relating to breast augmentation.
5 frequently asked questions pertaining to breast augmentation
How Much Does Breast Augmentation Cost?
The total price for breast augmentation surgery is based upon several component factors, and will vary from surgeon to surgeon. Important to the overall cost are the surgeon's fee, the operating facility fee, the anesthesiologist's fee, and the cost of the breast implants. Prices may vary considerably, so it is important to balance the cost of surgery with the perceived value of the operation (the surgeon's qualifications and experience, rapport during your consultation, degree of trust, your goals, and the quality of the results). Happiness and a successful outcome can only be achieved when you make well-informed and thoughtful decisions.
Are Silicone Gel Breast Implants Safe?
Yes, silicone gel-filled breast implants are safe. Silicone gel-filled breast implants are among the most studied medical devices ever. Multiple large clinical studies have failed to show any link between silicone gel breast implants and abnormal immune responses, connective tissue diseases, breast cancer, toxic reactions or silicone poisoning, or any health problems of children born to women with silicone gel breast implants. Since the approval of silicone gel breast implants in November 2006, their popularity has steadily increased. Currently more than 80% of the breast implants used in breast augmentation surgeries are silicone gel-filled implants.
How Long Is The Recovery After Breast Implant Surgery, And What Can I Expect?
Each surgeon will have his or her preferences regarding post-op instructions following breast augmentation. The vast majority of women recover from breast augmentation surgery without any significant problems. On average, most women require narcotic pain medication for three to five days, and can then continue their recovery with extra strength Tylenol or ibuprofen as need. Most women return to non-strenuous job duties about five to seven days after surgery; return to full strenuous gym exercise usually takes six to eight weeks. A support bra is recommended for about eight weeks. Depending upon the tissue characteristics, implant volume, and implant style, it will take about two to four months for the breast implants to settle into place.
Do I Have To Change My Breast Implants Every 10 Years?
The failure rate for breast implants is about 1% per year through the first ten years following surgery. If, at ten years, you are happy with your breast implants and are not having any problems, there is no need to change them for new implants. Each implant-related revision surgery carries small, but real, risks that should always be considered prior to any re-operation. Considerations for implant replacement and/or revision surgery should always be discussed in detail with your surgeon. If your breast implant fails, the manufacturers have always been very good about supplying a replacement implant, and current warranty programs may even allow for a size change and include replacement of the opposite breast implant as well.
Can I talk to a doctor or experienced staff member?
For office information, Plastic Surgery Associates has offices in two locations:
Call: 262-970-5600
Or email Dr. Dembny at : cpssmke@gmail.com
Monday – Friday 9:00 am – 5:00 pm
Plastic Surgery Associates
The Spa at Plastic Surgery Associates
Bluemound Cosmetic Surgery Center
Suite 100
N4 W22370 Bluemound Road
Waukesha, WI 53186