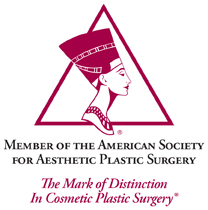 Membership in The American Society for Aesthetic Plastic Surgery (ASAPS) remains an exclusive privilege for those board certified plastic surgeons who concentrate their practices in performing cosmetic plastic surgery of the face and the entire body. Only one-quarter of all The American Board of Plastic Surgery, Inc. certified surgeons have been accepted into the ASAPS membership. The ASPAS is an elite group of surgeons, since physicians who have been trained in specialties other than plastic surgery are not eligible for membership in ASAPS.
Among the requirements for invitation and election to ASAPS membership, a plastic surgeon must:
Be certified by The American Board of Plastic Surgery, Inc.
Be in at least the third year of active practice following board certification
Participate in accredited Continuing Medical Education (CME) to remain current with ongoing advancements and developments in the field of cosmetic plastic surgery
Document the performance of a significant number and variety of cosmetic surgical cases to demonstrate wide experience
Be sponsored by two ASAPS-member plastic surgeons to help ensure that the applicant's professional reputation meets the high standards required by ASAPS
Adhere to current ethical standards for professional conduct as outlined in the Code of Ethics observed by all ASAPS-member surgeons
Only members of the ASAPS may display the ASAPS logo seen above. If you are considering a cosmetic procedure of any kind make sure the surgeon you choose is a member of the ASAPS.
The American Society for Aesthetic Plastic Surgery is the authoritative source for all cosmetic surgery.